Chiropractic Care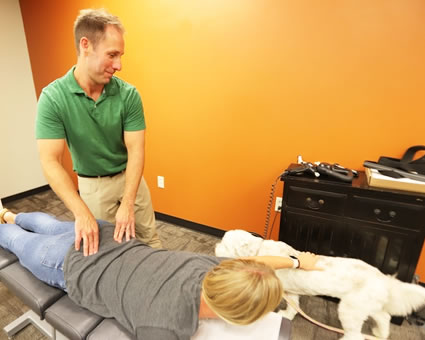 When explaining chiropractic care, Dr. Jamey first finds out what experience the person has had before and what was explained to them at that time. He explains more in depth when they undergo our scans, but essentially, he tells them the brain runs everything in the body.
Using a cell phone as a metaphor, when your phone has five bars of signal strength, messages are crystal clear. But what happens if you only have one bar? There's static, it cuts in and out, etc. So imagine your brain trying to run whatever body part at one bar of signal strength.
The message isn't completely disconnected, and there's still some communication going on. But that message isn't coming through crystal clear, so it makes it harder for your body to comprehend what's going on and fix itself. That process requires proper motion within the spine. The adjustment restores proper motion, so the circuit works again.
NEW PATIENTS

How We Help You
At Chiropractic FIRST, we specialize in taking people from whatever state of disease they're in, helping them restore their health, and then keeping them on a healthy trajectory for the rest of their lives.
Some people may hesitate to begin care, believing they will have to go for life. Our patients choose to continue care with us because they like feeling good! They minimize their chance of injury, and if they have an issue, healing is quicker. Most people who come to our clinic continue to come because their problem went away, and they don't want it to come back.
Some conditions we help with include back pain, neck pain, headaches, carpal tunnel, hip pain, shoulder pain, scoliosis, sciatica, and more. There are so many issues that chiropractic can help with that most people could not even imagine.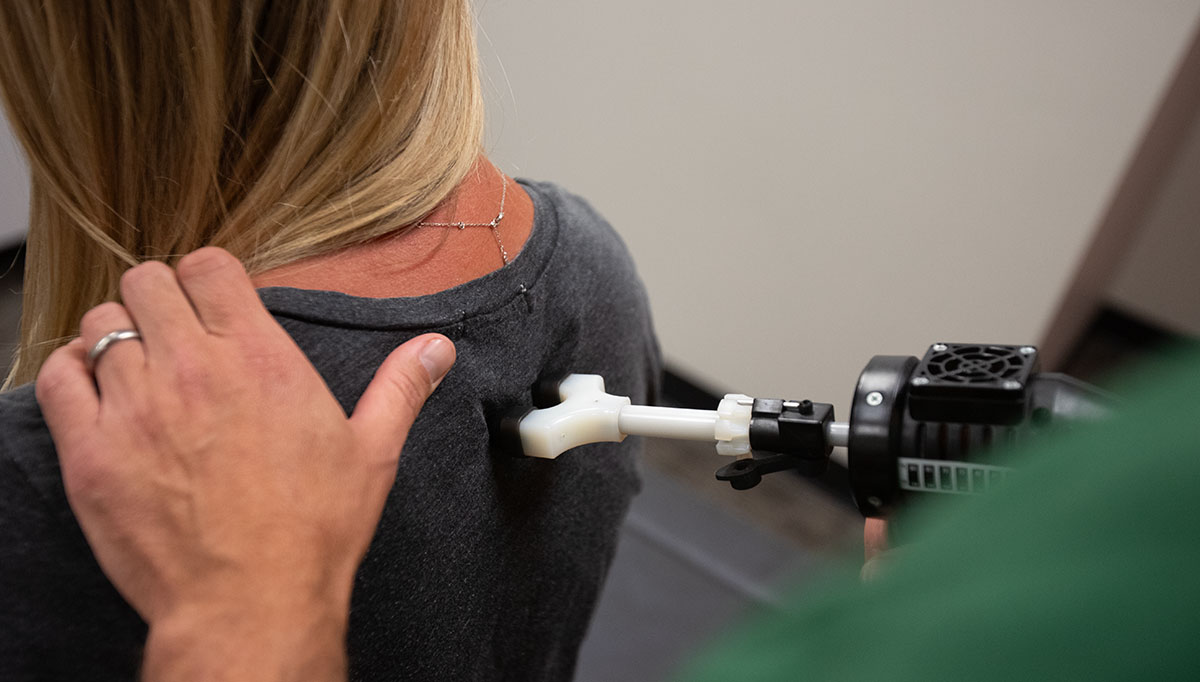 Tools and Techniques
Our specific healing techniques include:
Tonal Techniques—Koren Specific Technique (KST), Torque Release Technique (TRT®), MC2
Postural Techniques—Pettibon, Chiropractic BioPhysics (CBP®)
Segmental Techniques—Palmer Package, including but not limited to Gonstead, Diversified, Activator®, ArthroStim®, and Toggle Recoil
Specialty Techniques—Pediatric Adjusting, Webster Technique, Extremities
Our doctor may use either low force or traditional manual adjusting techniques to best meet our patients' needs. No matter the age or severity of the condition, our team is here to help you get back to living your best life.
Interesting Results
Dr. Jamey did an informal study on the effects of the different methods of adjustment. There were three groups—manual techniques only, instrument adjusting only, and both manual and instrument. He found that the group he used both techniques on got better results, in a shorter time, than instruments alone. Manual adjustments were a distant third.
These results gave him the confidence to use as many different techniques as possible to get people where they need to be. Using the scans, he can see if a patient isn't responding well to one method, and switch techniques accordingly.
Restore the Connection
If nerve interference is affecting the function of your body, it's time to visit our practice to correct the problem. Don't suffer needlessly; call us today to book a visit.
CONTACT US

Chiropractic Care | (402) 421-7000