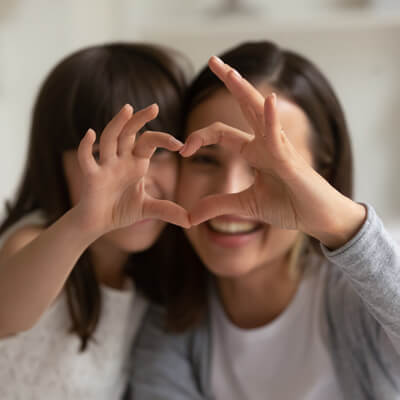 Chiropractic FIRST Reviews
What Our Lincoln Patients Say
At Chiropractic FIRST we love when patients share with us their feedback and comments after chiropractic care. Please read our patient testimonials below to see what other people have achieved through their tailored treatment plans with us.
Share your stories too! Click here to send us your feedback so that we can help to spread the word about the benefits of natural Chiropractic FIRST care.
For more information, or to schedule an appointment contact us today.

Great Experience
I immediately felt like Dr. Jamey understood the pain I was experiencing, as well as the challenges I had been through with other treatment options. He gave me a thorough explanation of the examination and how it would help in my treatment. He gave me multiple options, and full disclosure of what to expect with each. I appreciated the detailed explanation and his honesty. And the best part is he has delivered exactly what he said he would. Chiropractic First has been a great experience for me.
— Julie H.
Mobility Returning
I have had great experiences with my chiropractic care thus far, and am grateful to Dr. Jamey and staff for their care in what has been a very physically painful time in my life. My mobility is returning and I am able to resume doing the things I love.
– Jennifer R.
Professional Team
Everyone is very kind and professional.
– Luke T.
Road to Recovering
Coming from a young athlete who has had many Injuries and back pain for 5 years now… I wouldn't go anywhere else! Dr. Jamey is very professional and kind! I am relieved to finally be on the road to recovery!
– Haley S.
Felt Comfortable
I love how detailed all the explanations were and how the staff made me feel very comfortable!
– Joy S.
Very Impressed
I've been to other Chiropractors and I have to say I'm very impressed with the way this practice is run. It's efficient and quick without being impersonal. And the pricing structure along with the fact that they work with my insurance is way better than anything I've ever seen before.
– Cameron M.
Felt at Home
Was very impressed with the equipment available and ease of the service I was provided. The staff was very friendly! I felt at home immediately.
– Lorrie D.
Commitment is Unparalleled
Your commitment to my family's health is unparalleled. From helping us work something out financially, your interest in hoping to see everyone, and your confidence in being able to help us feel and live better. Thank you.
– Lacey J.

Chiropractic FIRST Reviews | (402) 421-7000